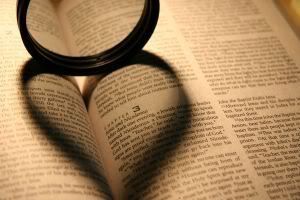 Not all religion is to be found in the church, any more than all knowledge is found in the classroom. ~Author Unknown
I didn't make it to church today, well at least not to the big beautiful brick one that has 7000 members and its own coffee shop inside. You know, the one that I feel so connected to, where everyone knows everyone. Not! I am pretty damn sure I have yet to see the same face twice in that monstrosity of a church home. Oh, except for the pastors...I'm almost positive that I would recognize ALL TWELVE OF THEM!!
This church reminds me a lot like Disney World except that the seats don't sway back and forth or squirt water on you in appropriate parts of the sermon. Now that would be a cool church! Lights flickering, thunder and lighting crashing all around. A Noah's Ark log ride where multiple baptisms could be performed at one time. And whatever you do, don't forget your 3D glasses so you will be at one with the pastor and be able to completely forget about the other 6999 servants of God who are there on a family day pass.
I really love that church and apparently so does the entire Northern Colorado community. They use humor as a teaching tool and IT WORKS! Have you ever heard 7000 people laughing at one time? It is music to my ears. No matter what any one members strife is, no matter how heavy their heart, they will forget their woes and join in on a little aerobics for the soul for at least one hour. It is a truly remarkable experience.
My first experience with a church of this type was back in Baton Rouge, Louisiana. It was appropriately named The Healing Place Church. I will never forget my first visit as long as I live. I thought I was at a taping of the David Letterman show. There was uproarious laughter throughout most of the hour and the pastor was as genuine as the leather on a Coach purse. But once again, everyone else in Baton Rouge loved it as much as me. When it became standing room only, I decided I needed something a little more intimate.
If it wasn't for my son, I probably wouldn't be so concerned with finding a church "home." Don't get me wrong, I adore church and the way it makes me feel, however, I have never FULLY understood the huge emphasis placed on organized religion. My church has always been in my heart. I don't think just because I go to church that it makes me any better of a person. I am a good person and for the most part, live a life that I am very proud of. I know so many "Christian's" who talk the talk, but certainly don't walk the walk. But, THEY DON'T MISS CHURCH!! Some of the worst hurts in my life have been at the hands of so called Christians. Hypocrisy makes me GAG!
Actually, I learned most of my Christian values and beliefs outside the church. My first lessons were from my best friend Linda. She taught me all about unconditional love, the power of giving without expecting anything in return, and most importantly, that God helps those who help themselves. Then my friend Angie, whom I have dubbed a Saint on many occasions, showed me what genuine goodness meant and what helping those that were less fortunate did for ones heart. And then there is my friend LeAnne, whose very long and encouraging e-mails have always arrived just when I needed her extremely prophetic reminders that God would always take care of us and to remember that I must trust Him.
I have such an extremely diverse and eclectic group of the most amazing friends a girl could ask for. I have "collected" them from all over the country. Some girls have a sailor in every port, well, I have a friend in every port. My ex-husband once asked me if I ever just met someone without having to put them on my Christmas card list. To which I replied, "What would be the point? I like that about me." I never meet a stranger and I love most everyone...even the "ones" that make me use the "F" word.... A LOT!! Now that, my friends is a true test of Christianity.
Happy Sunday to everyone who has touched my life; good or bad, right or wrong, happy or even sad. You made me a stronger person whether you made me laugh or you made me cry. Now, keep me in your prayers that I get over this flu or WHATEVER IT IS that is keeping me knee deep in Kleenex.
Happy trails,
The Paper Whisperer